Lifestyle
Do you love the outdoors? Do you enjoy active sports? Does golfing interest you?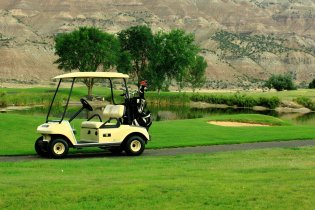 Maybe you love to ski or maybe hiking, hunting, fishing, rafting or camping is your favorite activity. It's all waiting here for you!
Or perhaps, you prefer something that is a somewhat slower pace. Do you enjoy photography? Do you enjoy exploring western history? Maybe you especially enjoy coffee with friends, playing bridge, bird watching or viewing deer, elk, coyotes, bobcats and bear in their natural habitat. It's all waiting here for you!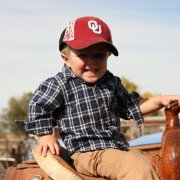 If you enjoy cowboys and the western culture, opportunities abound. Battlement Mesa has its roots in the western culture and that culture continues to thrive on the Western Slope of Colorado. Many residents ride and compete in the area's many horse related events. Eventhough none of the Villages in Battlement Mesa allow owners to keep large animals onsite, facilities exist nearby. Sheep ranching was a key part of the area's past history and is still active as indicated by the fact that each September, nearby Meeker, Colorado hosts the Meeker Classic Sheepdog Championship Trials that attacts competitors and spectators from around the world. The Western Culture is alive and well in Battlement Mesa!
If you love to play tennis, join the tennis group that plays at the Battlement Mesa Activity Center. If you are a history buff, the Grand Valley Historical Society's "Old School House" project and the 1904 "Last Great Train Robbery" may be of interest to you.