News
1 week 3 days ago
Town of Parachute, Vision Workshop, Comprehensive Plan Update, Monday, February 2, 2015, 6:30-8:30 PM Town of Parachute...
3 weeks 6 days ago
Happy New Year Battlement Mesa! Wishing Everyone a Safe, Healthy and Prosperous New Year!
3 months 1 week ago
BLM is planning a 200-acre prescribed fire on the Roan Plateau today to help restore aspen stands and improve ecosystem...
Visitor Information Request


To receive a Visitor Information pack, please fill out this form.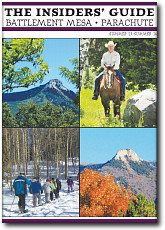 Battlement Mesa
Insiders Guide
Click Here
to view online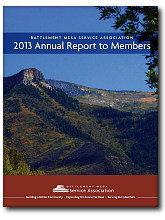 To learn more about Battlement Mesa,
Click Here
to read the online version of the BMSA's 2013 Annual Report to Members.