News
1 month 6 days ago
FOR IMMEDIATE RELEASE March 18, 2015 Division of Fire Prevention and Control Selects Rifle/Garfield County as Location...
1 month 2 weeks ago
URSA will hold its Battlement Mesa Community Meeting on Tuesday, March 10, 2015 at 6:30 PM. Refreshments will be...
1 month 2 weeks ago
Don't forget to Spring Forward! Daylight savings time starts on Sunday, March 8, 2015.
Visitor Information Request


To receive a Visitor Information pack, please fill out this form.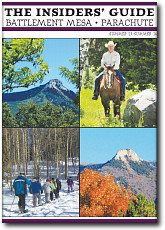 Battlement Mesa
Insiders Guide
Click Here
to view online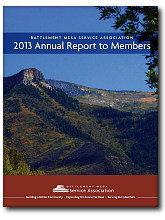 To learn more about Battlement Mesa,
Click Here
to read the online version of the BMSA's 2013 Annual Report to Members.