Libraries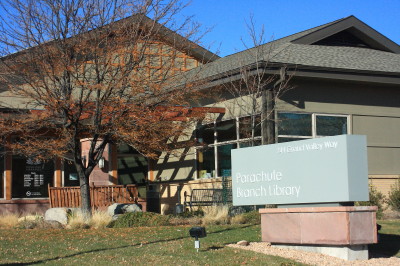 Residents of Battlement Mesa have access to the Garfield County Library in nearby Parachute. This 10,000 sq. ft. facility was renovated in September 2010 at a cost of $1.9 million.
Garfield County Library
244 Grand Valley Way
Parachute, CO 81635
970.285.9870
Sara Francis
Branch Manager
sfrancis@gcpld.org
Click Here for more information about Garfield County Libraries
Upcoming Events
CHECK THIS PAGE OFTEN FOR UPDATED EVENTS
THAT YOU DON'T WANT TO MISS!